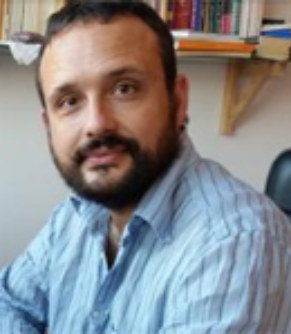 Víctor Rotger
Associate professor at UPC
Research area: Number Theory
PhD in Mathematics obtained at UB
Biosketch
Member of the Seminari de Teoria de Nombres de Barcelona (http://stnb.cat/en)
Long-term visiting scholarships at Tata Institute of Fundamental Research (Mumbai), Humboldt-Universitat (Berlin), Aristotle University (Salonika), McGill University (Montréal).
Consolidator Grant 2015 awarded by the European Reseach Council (ERC).
Research mentor for PROMYS (www.promys.org).
Award of the Claustre de Doctors de la Universitat de Barcelona, postdoctoral fellowships BE and Beatriu de Pinós awarded by the Generalitat de Catalunya.
Advanced graduate courses on the conjecture of Birch and Swinnerton-Dyer in Moscow, Kozhikode (India), Madrid, Roma and the Arizona Winter School in Tucson (US).
ICREA Academia researcher since 2020.
Research lines
Arithmetic of elliptic curves, abelian varieties, motives and cycles
Modular forms, automorphic representations
Modular curves and Shimura varieties
The conjectures of Birch and Swinnerton-Dyer, Beilinson, Bloch and Kato
Euler systems and p-adic L-functions
Selected publications
H. Darmon, A. Lauder, V. Rotger, Overconvergent generalised eigenforms of weight one and class fields of real quadratic fields, preprint 2014, to appear in Advances in Mathematics.
H. Darmon, V. Rotger, Diagonal cycles and Euler systems I and II, Annales Sc. École Normal Supérieure 47, n. 4 (2014), 779-832, and submitted to Journal Amer. Math. Soc.
M. Bertolini, H. Darmon, V. Rotger, Beilinson-Flach elements and Euler systems I and II, J. Algebraic Geometry 24 (2015), 355—378 and 569—604.
F. Fite, K. Kedlaya, V. Rotger, A. Sutherland, Sato-Tate distributions and Galois endomorphism modules in genus 2, Compositio Mathematica 148, n. 5, (2012) 1390-1442.
V. Rotger, M. A. Seveso, L-invariants and Darmon cycles attached to higher weight modular forms, Journal European Math. Soc. 14 n. 6 (2012), 1955-1999.