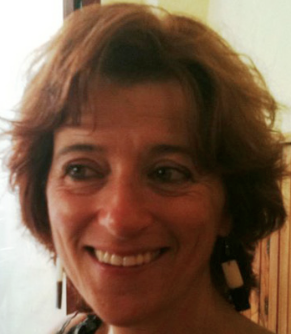 Tere Martínez-Seara
Full professor at UPC
Research area: Dynamical Systems
PhD in Mathematics obtained at UB
Biosketch
Research lines
Dynamical Systems
Hamiltonian systems
Asymptotic methods
Nonsmooth systems
Selected publications
M. Guardia, P. Martin, T.M. Seara. Oscillatory motions for the restricted planar circular three body problem. Inventiones Mathematicae. DOI: 10.1007/s00222-015-0591-y, 2015.
P. Martín, D. Sauzin, T. M. Seara. Resurgence of inner solutions for perturbations of the McMillan map-Discrete and continuous dynamical systems, 31(1): 165–207, 2011.
M. Guardia, T. M. Seara. M. A. Teixeira. Generic bifurcations of low codimension of planar Filippov Systems. Journal of Differential equations, 250: 1967–2023, 2011.
I. Baldomá, T. M. Seara. Breakdown of heteroclinic orbits for some analytic unfoldings of the Hopf-zero singularity. Journal of Nonlinear Science, 16(6): 543–582, 2006.
A. Delshams, R. de la Llave, T.M. Seara. A Geometric Mechanism for Diffusion in Hamiltonian Systems Overcoming the large Gap Problem: Heuristics and Rigorous Verification on a Model. Mem. Amer. Math. Soc., 179 (844): 1–141, 2006.