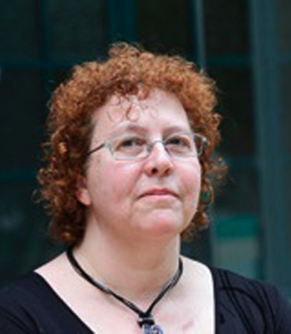 Pilar Dellunde
Full Professor at UAB, and Adjoint Researcher at IIIA-CSIC at UAB
Research area: Logic
PhD in Philosophy obtained at UB
Biosketch
Postdoctoral researcher in the Centre National de la Recherche Scientifique, Équipe de Logique Mathémathique, Univ. Paris7 (1999-2001). Adjoint Researcher at the Artificial Intelligence Research Institute IIIA-CSIC since 2001. Vice-Chancellor for Research of the Universitat Autònoma de Barcelona (2012-16). Visitor at the Research Institute Data61 (UNSW, Sydney 2017-18). At present, Local Coordinator of the H2020 project 101007627-MOSAIC, and member of the international research networks Math FuzzLog and ManyVal.
Research lines
Logics for Artificial Intelligence.
Model Theory.
Mathematical Fuzzy Logics.
Selected publications