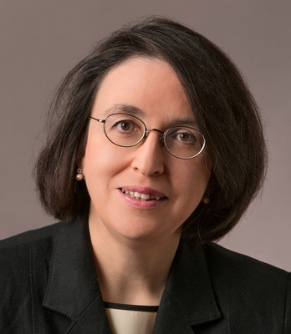 Montserrat Guillén
Full professor at UB
Research area: Statistics
PhD in Economics obtained at UB (1992)
Biosketch
Degree in Mathematics (1987) and PhD in Economics (1992) from Universtity of Barcelona (UB). MSc in Data Analysis from the University of Essex (UK). She is Honorary Visiting Professor in the Faculty of Actuarial Science and Insurance at City University London (UK). She was Visiting Research faculty at the University of Texas at Austin (USA) and visiting Professor of Insurance Econometrics at the University of Paris II (France). She is the director of Riskcenter at UB a consolidate research group of the Institute of Applied Economics. Associate editor of the Journal of Risk and Insurance, Astin Bulletin and SORT-Statistics and Operations Research Transactions and Risks. Co-editor of the North American Actuariak Journal.
Full Professor of the Department of Econometrics at the University of Barcelona (since 2001).
ICREA Academia distinction, International Prize of Insurance, awarded by the Casualty Actuarial Society.
Applied statistics in insurance and risk management.
Research lines
Risk quantification
Actuarial statistics
Retirement planning
Predictive modelling
Insurance
Selected publications
Guelman, L. Guillén, M. and Pérez-Marín, A.M. (2015) "A decision support framework to implement optimal personalized marketing interventions", Decision Support Systems, 72, 24-32
Belles-Sampera, J., Merigó, J.M., Guillén, M. and Santolino, M. (2014) "Indicators for the characterization of discrete Choquet integrals" Information Sciences, 267, 201-216
Belles-Sampera, J., Guillén, M. and Santolino, M. (2014) "Beyond value-at-risk in finance and insurance: GlueVaR distortion risk measures" Risk Analysis, 34(1), 121-134
Abbasi, B. and Guillén, M. (2013) "Bootstrap control charts in monitoring value at risk in insurance" Expert Systems with Applications, 40(15), 6125–6135
Donnelly, C., Guillén, M. and Nielsen, J.P. (2013) "Exchanging uncertain mortality for a cost" Insurance: Mathematics and Economics, 52(1), 65-76