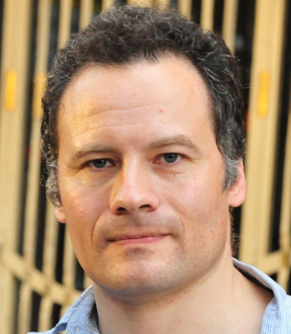 Konstantin Dyakonov
Full professor at UB
Research area: Analysis
PhD in Mathematics obtained at St. Petersburg State University (1991)
Biosketch
Current position: ICREA Research Professor at the University of Barcelona (since 2006).
Some of the previous positions: St. Petersburg University of Electrical Engineering, associate professor (1992-1998); Steklov Institute of Mathematics at St. Petersburg, senior researcher (1998-2007); Universitat de Barcelona, Ramón y Cajal researcher (2003-2006).
Research lines
Spaces of analytic functions
Invariant subspaces
Smoothness classes
Toeplitz and Hankel operators
Selected publications
K. M. Dyakonov, Wronskians and deep zeros of holomorphic functions, Journal de Mathématiques Pures et Appliquées 99 (2013), 668–684.
K. M. Dyakonov, Zeros of analytic functions, with or without multiplicities, Mathematische Annalen 352 (2012), 625–641.
K. M. Dyakonov, Toeplitz operators and arguments of analytic functions, Mathematische Annalen 344 (2009), 353–380.
K. M. Dyakonov, Self-improving behaviour of inner functions as multipliers, Journal of Functional Analysis 240 (2006), 429–444.
K. M. Dyakonov, Holomorphic functions and quasiconformal mappings with smooth moduli, Advances in Mathematics 187 (2004), 146–172.