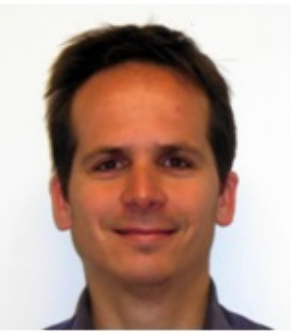 José Javier Muñoz
Associate professor at UPC
Research area: Mathematical Modelling
PhD in Engineering obtained at Imperial College London
Biosketch
Main fields of interest: computational mechancis, numerical modeling of solids, contact mechanics, and biomechanics of cells and tissues. More generally: numerical solution of constrained PDEs invoving solids in statics and dynamics with large deformations and rotations.
I develop numerical tools based on finite element and particle methods, using forward and inverse analysis, and rheological models for active biomaterials. The main aplications involve traction and stress force microscopy, mechanical analysis of multicellular systems, multibody systems and geomechanics.
Previous Positions
Lecturer (2009-2011, UPC)
Juan de la Cierva post-doctoral researcher (2006-1009, UPC)
Research associate (2004-2005, King's College London)
Research assistant (2004, Imperial College London)
Main scientific achievements
Development of novel and robust numerical techniques for elastodynamics using conserving algorithms for systems with kinematic constraints. Development of finite element techniques in embryogenesis and inverse analysis of soft tissues during cell motility.
Research lines
Numerical methods for elasto-dynamics and contact (non-linear solid mechanics)
Inverse analysis in elasto-statics, with applications in soft tissues
Rheology of active cellular systems
Decomposition methods in optimisation
Computational limit analysis
Selected publications
N Rabiei and JJ Muñoz. "AAR-based decomposition method for non-linear convex optimisation". Computational Optimization and Applications. Accepted, available on line.
A Brugués, E Anon, V Conte, JH Veldhuis, M Gupta, M, J Colombelli, JJ Muñoz, GW Brodland, B Ladoux and X Trepat. "Forces driving epithelial wound healing", Nature Physics 10:683-690, 2014
J J Muñoz, J Bonet, A Huerta and J Peraire. "Upper and lower bounds in limit analysis: adaptive meshing strategies and discontinuous loading ". International Journal for Numerical Methods in Engineering , 77:471-501, 2009
J J Muñoz, K Barrett and M Miodownik. " A deformation gradient decomposition method for the analysis of the mechanics of morphogenesis". J.Biomechanics, 40:1372-1380, 2007
J JMuñoz , G Jelenic. "Sliding contact conditions using the master-slave approach with application on geometrically non-linear beams". Int. J. of Solids and Structures. 41:6963-6992, 2004