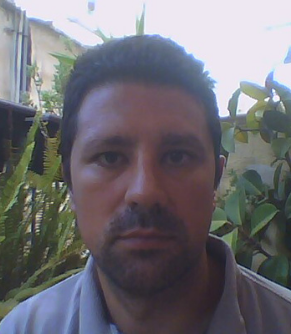 Jordi Marzo
Lecturer at UB
Research area: Analysis
PhD in Mathematics obtained at UB
Biosketch
After my PhD I was a PostDoc for two years at the NTNU (Norway) under the supervision of Kristian Seip. Since 2010 I am a Lecturer at the Universitat de Barcelona.
In my 2009 paper (co-authored with Joaquim Ortega-Cerdà) we use some of the techniques developed during my PhD to prove the long-lasting problem of the asymptotic equidistribution of Fekete points on the sphere.
Since 2012 I'm a member of the Organizing Committee of the Komplex Analysis Winter School (KAWA).
Research lines
Minimal Energy Problems on the Sphere and other manifolds
Random point processes related to complex and harmonic analysis
Interpolation and Sampling in reproducing kernel Hilbert spaces of bandlimited functions
Approximation Theory
Selected publications
Jordi Marzo and Joaquim Ortega-Cerdà; Equidistribution of Fekete Points on the Sphere. Constructive Approximation, 32, 3, 513-521, 2009
Jordi Marzo and Kristian Seip; $L^\infty$ to $L^p$ constants for Riesz projections. Bulletin des Sciences Mathematiques, 135, 3, 345-352, 2010
Jordi Marzo, Shahaf Nitzan and Jan-Fredrik Olsen; Sampling and interpolation in de Branges spaces with doubling phase. Journal d'Analyse Mathematique, 117, 1, 365-395, 2012
Jorge Antezana, Jeremiah Buckley, Jordi Marzo and Jan-Fredrik Olsen; Gap probabilities for the cardinal sine. Journal of Mathematical Analysis and Applications, 396, 2, 466-472, 2012
Jordi Marzo and Joaquim Ortega-Cerdà; Uniformly bounded orthonormal polynomials on the sphere. To appear in the Bulletin of the London Math. Soc. 2015