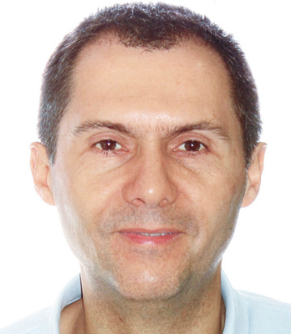 Jordi Castro
Associate professor at UPC
Research area: Mathematical Modelling
PhD in Computer Science obtained at UPC (1991)
Biosketch
I received a degree ("llicenciatura") in Computer Sciences (1991, best mark of my class) , and a PhD in Computer Sciences (1995, topic: Mathematical Optimization) from the UPC. From 1996 to 1998 I was at the Universitat Rovira I Virgili with a tenure track position. In February 1998 I was appointed associate professor. In December 1998 I joined the UPC as associate professor. I have authored more than 50 publications, most of them in international journals or books. I imparted more than 80 presentations, half of them by invitation, and two of them being plenary talks in international conferences. I led two (four years) European Union projects of the V and VII Mark Programs; five (three years) national research projects; and eight research contracts with external companies.
Research lines
Mathematical Optimization
Interior Point Methods
Large-Scale Computational Optimization
Structured Problems
Data Protection;
Selected publications
Castro, Interior-point solver for convex separable block-angular problems, Optimization Methods & Software, (2015) in press, doi: 10.1080/10556788.2015.1050014.
Castro, A. Frangioni, C. Gentile, Perspective reformulations of the CTA problem with L2 distances, Operations Research, 62(4) (2014) 891-909.
Bocanegra, J. Castro, A.R.L. Oliveira, Improving an interior-point approach for large block-angular problems by hybrid preconditioners, European Journal of Operational Research, 231 (2013) 263-273.
Castro, J. Cuesta, Quadratic regularizations in an interior-point method for primal block-angular problems, Mathematical Programming, 130 (2011) 415-445.
Castro, A specialized interior-point algorithm for multicommodity network flows , SIAM Journal on Optimization, 10 (2000), 852-877.