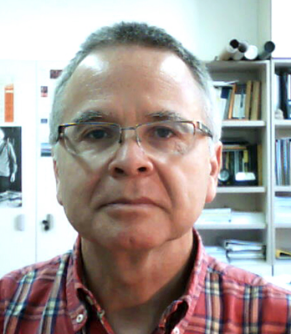 Joan Elias
Full professor at UB
Research area: Algebra
PhD in Mathematics obtained at UB
Biosketch
His main achivements are the proof of the Sally's conjectures on the Hilbert fucntion of one-dimensional Cohen-Macualay rings and the characterization of Hilbert polynomials of such rings. He constructed a moduli space of one-dimensional Chen-Macaulay local rings with a given Hilbert polynomial.
Research lines
Study and characterization of Hilbert polynomials and functions of local rings
Homological properties of local rings related with the above problems
Classification of Artin rings via Macaulay's inverse systems
Effectivity of some constructions of local algebra
Selected publications
Upper bounds of Hilbert coefficients and Hilbert functions. Mathematical Proceedings of the Cambridge Philosophical Society, 2008.
Isomorphism classes of certain Gorenstein ideals, joint work with G. Valla. Algebras And Representation Theory, 2011.
Isomorphism classes of short Gorenstein local rings via Macaulay's inverse system, joint work with M.E. Rossi. Transactions of the American Mathematical Society, 2012.
On the last Hilbert-Samuel coefficient of isolated singularities, Journal of Algebra, 2013.
Analytic isomorphism of compressed local algebras, joint work with M.E. Rossi. Proceedings of the American Mathematical Society,2015.