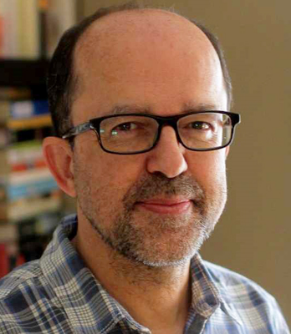 Joan Bagaria
Full professor at UB
Research area: Logic
PhD in Logic and the Methodology of Science obtained at University of California at Berkeley (1991)
Biosketch
ICREA Research Professor at Univ. of Barcelona. Invited researcher at UC Berkeley, Kobe Univ., National Univ. of Singapore, Kurt Gödel Research Center (Vienna), Univ. Paris VII, CalTech, Mittag-LefflerInstitut, Hebrew Univ., Harvard Univ., Isaac Newton Institute (Cambridge), etc. First President of the European Set Theory Society, 2007-11; ICREA Director's Scientific Advisor, since 2005; Chairman of the INFTY ESF-Research Networking Programme, 2009-14; Member of the Standing Committee of the Catalan Counsel for the Communication of Science (C4). Director of the Barcelona research group on set theory (BCNSETS). I have written over 40 research and survey papers on set theory and its applications to other areas of mathematics.
Research lines
Set Theory (large cardinals, forcing, infinite combinatorics, descriptive set theory)
Mathematical Logic
Foundations of Mathematics
Philosophy of Mathematics
Selected publications
Bagaria Joan, CasacubertaCarles, Mathias A.R.D., RosickýJi?í: Definable orthogonality classes in accessible categories are small. J. Eur. Math. Soc. 17 (2015), 549-589.doi: 10.4171/JEMS/511.
Bagaria, J.; Magidor, M., Group radicals and strongly compact cardinals. Transactions of the American Mathematical Society.366 (2014), 1857-1877.
Bagaria, J.; Magidor, M., On $\omega_1$-strongly compact cardinals.The Journal of Symbolic Logic.Volume 79 / Issue 01 / March 2014, pp 266-278.
Bagaria, J., C(n)-cardinals. Archive for Mathematical Logic, Arch. Math. Logic (2012) 51:213-240. DOI 10.1007/s00153-011-0261-8.
Bagaria, J., Set Theory. Princeton Companion to Mathematics. Timothy Gowers, June Barrow-Green, and Imre Leader, Editors. Princeton. 2008.