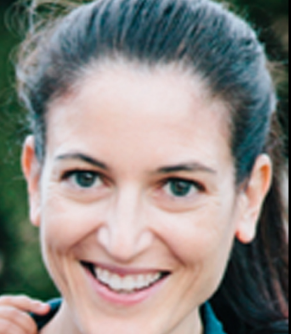 Irene Arias
Associate professor at UPC
Research area: Mathematical Modelling
PhD in Mechanical Engineering obtained at Northwestern University (USA)
Biosketch
After graduating as a Civil Engineer (Ingeniero de Caminos, Canales y Puertos) from Universitat Politècnica de Catalunya, BarcelonaTech, I obtained a BSCH/Fulbright Fellowship for graduate studies in the USA. After a postdoctoral stay in the California Institute of Technology (Caltech), I returned to the School of Civil Engineering at BarcelonaTech, where I joined the LaCàN research group. Soon after, Iobtained a Marie Curie International Reintegration Grant. I have been the PI of several projects funded by the Spanish Government. I have recently been awarded a ERC Starting Grant 2015. My research articles are available here and collected in my researcher id.
Research lines
Mechanics and physics of electromechanical materials
Mathematical modelling and computation
Fracture mechanics and failure
Nanoscale electromechanical devices
Fundamental manifestations of flexoelectricity
Selected publications
A. Abdollahi and I. Arias (2015), Constructive and Destructive Interplay between Piezoelectricity and Flexoelectricity in Flexural Sensors and Actuators, Journal of Applied Mechanics, 82(12)121003-121003-4.
A. Abdollahi, C. Peco, D. Millán, M. Arroyo, G. Catalan, and I. Arias (2015), Fracture toughening and toughness asymmetry induced by flexoelectricity, Physical Review B, 92, 94101.
A. Abdollahi and I. Arias (2012), Phase-field Modeling of Crack Propagation in Piezoelectric and Ferroelectric Materials with Different Electromechanical Crack Conditions, Journal of the Mechanics and Physics of Solids, 60, 2100-2126.
A. Abdollahi and I. Arias (2011), Phase-field modeling of the coupled microstructure and fracture evolution in ferroelectric single crystals, ActaMaterialia, 59, 4733-4746.
I. Arias and M. Arroyo(2008), Size dependent nonlinear elastic scaling of multiwalled carbon nanotubes, Physical Review Letters, 100, 085503.