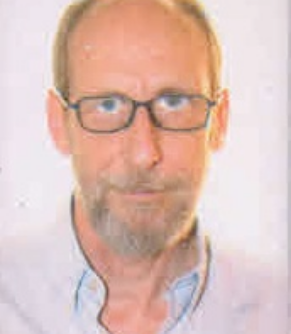 Frederic Utzet
Full professor at UAB
Research area: Probability
PhD in Mathematics obtained at UB (1985)
Biosketch
I read my PhD in 1985 on the topic of Martingales with multidimensional parameter; my advisor was prof. David Nualart (now at Kansas University). I was associate professor at Universitat of Barcelona (1986-1993) and from 1993 I am professor at the Department of Mathematics of the Universitat Autonoma de Barcelona. Besides the topic of multidimentsional processes, I worked in Asymptotic statistics, Survival Analysis, Malliavin Calculus, Lévy processes, Mathematical Finance and Extreme value theory. I also colaborated with a applied scientists (mainly researchers in Biological sicences) in very applied problems.
Research lines
Lévy processes
Malliavin Calculus
Complex analysis methods in Probability Theory
Selected publications
Gasull, Armengol, Jolis, Maria, Utzet, Frederic. On the norming constants for normal maxima. Math. Anal. Appl. 422 (2015), no. 1, 376–396.
del Baño Rollin, Sebastian, Ferreiro-Castilla, Albert, Utzet, Frederic. On the density of log-spot in the Heston volatility model. Stochastic Process. Appl. 120 (2010), 2037-2063.
Farré, Mercè, Jolis, Maria, Utzet, Frederic. Multiple Stratonovich integral and Hu-Meyer formula for Lévy processes. Ann. Probab. 38 (2010), 2136-2169.
Peccati, G., Solé, J. L., Taqqu, M. S., Utzet, F. Stein's method and normal approximation of Poisson functionals. Ann. Probab. 38 (2010), , 443-478.
Solé, Josep Lluís, Utzet, Frederic. On the orthogonal polynomials associated with a Lévy process. Ann. Probab. 36 (2008) 765-795.