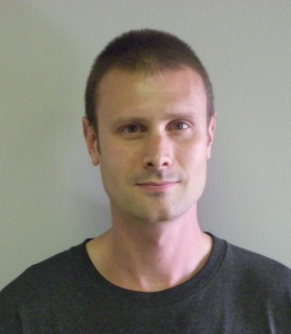 Alex Roxin
Associate professor at CRM
Research area: Mathematical Modelling
PhD in Mathematics obtained at Northwestern University
Biosketch
2012-current: Ramón y Cajal Researcher at the CRM
Postdoctoral work with Nicolas Brunel (CNRS 2003-2005), Gustavo Deco (UPF 2005-2008), Stefano Fusi (Columbia University 2008-2010), Albert Compte (IDIBAPS 2010-2012)
Research lines
Computational neuroscience
Cortical dynamics
Spiking network models
Mean-field models
Learning and memory
Selected publications
Macroscopic description for networks of spiking neurons, Ernest Montbrió, Diego Pazó and Alex Roxin Phys. Rev. X 5, 021028 (2015).
Efficient partitioning of memory systems and its importance for memory consolidation. Alex Roxin and Stefano Fusi, PLoS Comp. Biol. DOI: 10.1371/journal.pcbi.1003146 (2013).
On the distribution of firing rates in networks of cortical neurons. Alex Roxin, Nicolas Brunel, David Hansel, Gianluigi Mongillo, Carl van Vreeswijk The Journal of Neuroscience 31(45), 16217-16226 (2011).
Neurobiological models of two-choice decision making can be reduced to a one-dimensional nonlinear diffusion equation. Alex Roxin and Anders Ledberg. PLoS Computational Biology 4(3), e1000046 (2008)
Self-sustained activity in a Small-World network of excitable neurons. Alex Roxin, Hermann Riecke, Sara Solla, Phys. Rev. Lett. 92, 198101 (2004).