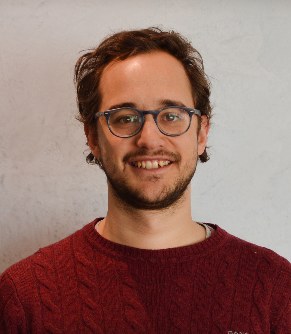 Alessandro Oneto
at BGSMath - UPC
Research area: Algebra / Mathematical Modelling
Biosketch
Since January 2018, I am a BGSMath Postdoc at UPC in the group of Marta Casanellas to work on problems in Algebraic Statistics. In particular, to study algebraic methods for statistical models related to Phylogenetics and Restricted Boltzmann Machines.
From November 2016 to December 2017, I have been a Postdoc at Inria Sophia Antipolis Méditerranée (France) in the group of Bernard Mourrain to study algebraic algorithms for additive symmetric tensor decomposition.
In June 2016, I obtained my PhD degree in Mathematics at Stockholm University (Sweden) under the supervision of Boris Shapiro and Ralf Fröberg. Part of the arguments included in the final thesis have been developed in Spring 2015 during a long stay at Monash Univesity in Melbourne (Australia) under the mentoring of Enrico Carlini.
I did my undergraduate studies in Mathematics at Università degli Studi di Genova (Italy).