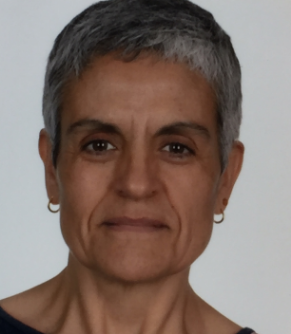 Rosario Delgado
Associate professor at UAB
Research area: Probability / Mathematical Modelling
PhD in Mathematics obtained at Universitat de Barcelona (1994)
Biosketch
Associate professor of Statistics and Operational Research at the Department of Mathematics of the University Autonomous of Barcelona (UAB) since 1998.

Degree in Mathematics from the Universtity of Barcelone UB (1987). PhD in Mathematics from the same university (1994).

Current research:
Heavy traffic limits on Queueing Theory.
Stability of Queueing Systems.
Bayesian networks with applications to criminology, health care and other areas.
Performance measure for classifiers (Machine Learning).
Applications of the Probability and Statistics to different areas of the field of Sciences and the Social Sciences.
Coordinator of the research group "Quantitative Methods in Criminology (MQC)" of the UAB.
Research lines
Probability Modelling,
Machine Learning,
Supervised Learning,
Classification,
Bayesian networks,
Queueing Systems.
Selected publications