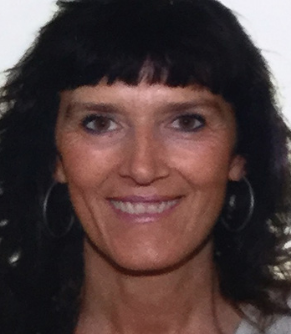 Paz Morillo
Associate professor at UPC
Research area: Discrete Mathematics
PhD in Computer Science obtained at UPC (1987)
Biosketch
I received the degree in Mathematics from the Universitat de Barcelona in 1983 and the PhD in Computer Science in 1987 from the Universitat Politècnica de Catalunya. In september 1987 I joined the Department of Applied Mathematicsat UPC. Since 1992, my research interests are mainly related to cryptography, I have been the advisor of 6 PhD thesis onthe subject of mathematics applied to cryptography and currently I'm supervising 3 other thesis on electronic voting, one of them to be presented in February 2016.
Research lines
Mathematics applied to cryptography:
Public key cryptography
Distributed cryptography
Electronic voting
Selected publications
Morillo, C. Ràfols. The Security of All Bits Using List Decoding. Public Key Cryptography 2009, Lecture Notes in Computer Science 5443 (2009) 15-33. Irvine, USA, 2009
Daza, J. Herranz, P. Morillo, C. Ràfols. Extensions of access structures and their cryptographic applications. Applicable Algebra in Engineering, Communication and Computing, 21 (4) (2010), 257-284
Escala, J. Herranz, P. Morillo. Revocable attribute-based signatures with adaptive security in the standard model. Proceedings of Africacrypt 2011, Lecture Notes in Computer Science 6737 (2011) 224-241. Dakar, Sentegal, 2011
Morillo, M. Obrador. Efficient polynomial delegation under standard assumptions. Proceedings of PST 2013, IEEE Society Press (2013) 301-308. Tarragona, Spain, 2013
Escala, P. Morillo, P. Bibiloni. Vote validatability in Mix-Net-based eVoting. Proceedings of VoteID 2015, Lecture Notes in Computer Science, 9269 (2015) 92-109. Bern, Switzerland, 2015.