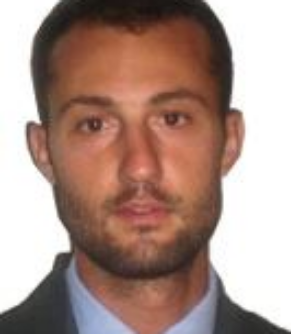 Pablo Sáez
Lecturer at UPC
Research area: Mathematical Modelling
PhD in Computational Mechanics obtained at Universidad de Zaragoza
Biosketch
Before joining UPC as a lecturer I was a postdoctoral fellow at the University of Oxford and Carnegie Melon University within a collaboration project on brain mechanics between groups at both instituions.
Before, I was also a postdoctoral researcher at Stanford University in 2013. I was awarded a PhD in Computational Mechanics at University of Zaragoza on the "Theoretical and computational study of the mechano-biology in hypertension disease" under a FPI fellowship. During the period of 2009-2012 I enjoy several research visits at Stanford University, The City College of New York and the California Institute of Technology.
Research lines
Lecturer (Universitat Politècnica de Catalunya, since 2015)
Postdoctoral fellow (Carnegie Melon University, 2015)
Postdoctoral fellow (University of Oxford, 2014-2015)
Postdoctoral researcher (Stanford University, 2013)
Selected publications
P. Saez. On the Theories and Numerics of Continuum Models for Adaptation Processes in Biological
Tissues. Arch. Comp. Meth. Eng. 23(2), 301–322, 2015.
J. Weickenmeier, P. Saez, C.A.M. Butler, P.G. Young, A. Gorily, E. Kuhl. Bulging Brains. J. Elast.
doi=10.1007/s10659-016-9606-1.
P. Saez, A. Garcia, E. Peña, M.A. Martinez, T.C. Gasser. Microstructural quantication of collagen fiber
orientations and its integration in constitutive modeling of the porcine carotid artery. Acta Biomat. 33,
183–193, 2016.
P. Saez, E. Peña, M.A. Martinez, E. Kuhl. Computational modeling of hypertensive growth in the
human carotid artery. Comp. Mech. 53(6):1183-1196, 2014.
P. Saez, E. Peña, M.A. Martinez, E. Kuhl. Mathematical modeling of collagen turnover in biological
tissue. J. Math. Bio. 67(6-7):1765–1793, 2013.