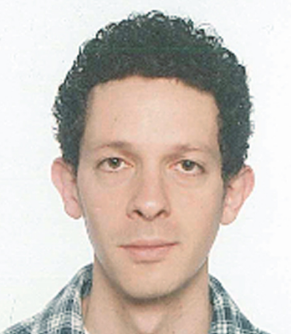 Juan Calvo
CRM
Research areas: Analysis
Current position: la Caixa postdoc fellow at CRM (Computational & Mathematical Biology group).
Previous positions: Juan de la Cierva Researcher at Universitat Pompeu Fabra (2012-2015). Postdoc researcher at Universidad de Granada (2010-2012). Predoc researcher at Universidad de Granada (2006-2010). Premio extraordinario de Doctorado de la Universidad de Granada en Ciencias Experimentales 2009/2010.
Selected publications
J. Calvo, Analysis of a class of diffusion equations with a saturation mechanism. SIAM J. Math. Anal. 47 (4), 2917–2951 (2015).
J. Calvo, J. Campos, V. Caselles, O. Sánchez, J. Soler, Flux saturated porous media equations and applications. EMS Surveys in Mathematical Sciences 2 (1), 131–218 (2015).
J. Calvo, V. Caselles, Local-in-time regularity results for some flux-limited diffusion equations of porous media type. Nonlinear Analysis TMA 93, 236–272 (2013).
J. Calvo, P.E. Jabin, Large time asymptotics for a modified coagulation model. Journal of Differential Equations 250 (6), 2807–2837 (2011).
B. Ruiz-Granados, E. Battaner, J. Calvo, E. Florido, J.A. Rubiño-Martín, Dark matter, magnetic fields and the rotation curve of the Milky Way. The Astrophysical Journal Letters, Volume 755, Issue 2, L23, 5pp (2012).