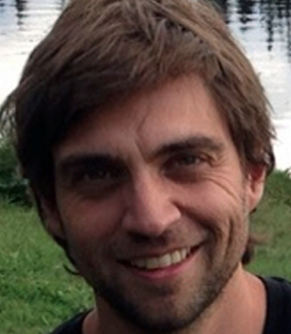 Jesús Fernández
Associate professor at UPC
Research area: Geometry
PhD in Mathematics obtained at UB
Biosketch
Professor ajudant at the Dept. Àlgebra i Geometria de la Universitat de Barcelona. Postdoctoral research fellow Juan de la Cierva and Tenure-track lecturer at the Dept. Matematica Aplicada I de la Universitat Politècnica de Catalunya.
Scopus: ID 8296753000 (h-index: 7)
Researcher ID: F-9295-2015
ORCID: 0000-0002-7062-8042
Research lines
Algebraic Statistics
Computational Biology
Phylogenetics
Singularities
Algebraic Geometry
Integrally Closed Ideals
Commutative Algebra
Selected publications
Equivalence of the Nash conjecture for primitive and sandwiched singularities, Proceedings of the American Mathematical Society 133 (2005) 677-679.
Equisingularity classes of birational projections of normal singularities to a plane, Advances in Mathematics 216 (2007) 753-770 (joint work with Maria Alberich-Carramiñana).
Performance of a new invariants method on homogeneous and non-homogeneous quartet trees, Molecular Biology and Evolution 24 (2007) 288-293 (joint work with Marta Casanellas).
Relevant phylogenetic invariants of evolutionary models, Journal de Mathématiques Pures et Appliquées, 96 (2011), 207-229 (joint work with Marta Casanellas).
A New Hierarchy of Phylogenetic Models Consistent with Heterogeneous Substitution Rates, Systematic Biology 0(0):1-13 (2015) DOI: 10.1093/sysbio/syv021 (joint work with Michael D. Woodhams and Jeremy G. Sumner).