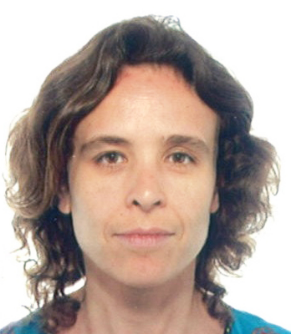 Inmaculada Baldomá
Associate professor at UPC
Research area: Dynamical Systems
PhD in Mathematics obtained at UB
Biosketch
I am Associate Professor at UPC. Previously I had different positions at Universitat de Barcelona, Universitat Rovira I Virgili and UPC since September 1994 until June 2008. I did a postdoctoral stay (September 2002-September 2003) in IMCCE.
I work in Dynamical systems and, in particular, in the study of invariant manifolds: existence, regularity and persistence with special interest in singular perturbation theory and beyond all orders phenomenon.
Research lines
Dynamical systems
Exponentially small splitting of separatrices
Existence and regularity of invariant manifolds associated to parabolic objects
Asymptotic wave number in Ginzburg-Landau type systems
Parabolic resonances
Selected publications
Baldomá, E. Fontich, Exponentially Small Splitting of Invariant Manifolds of Parabolic Points, Memoirs of the AMS, (167), 792, x+83pp, (2004). ISBN 0-8218-3445-2.
Baldomá, The inner equation for one and a half degrees of freedom rapidly forced Hamiltonian systems, Nonlinearity, 19, 1415-1445, (2006).
Baldomá, T.M. Seara, Breakdown of heteroclinic orbits for some analytic unfoldings of the Hopf-zero singularity, Journal of Nonlinear Science, 16 (6), 543—582, (2006).
Aguareles, I. Baldomá, Structure and Gevrey asymptotic of solutions representing topological defects to some partial differential equations, Nonlinearity, 24, 2813-2848, (2011).
Baldomá, E. Fontich, M. Guardia, T.M. Seara, Exponentially small splitting of separatrices beyond Melnikov analysis: Rigorous results, Journal of Differential Equations, 253, 3304-3439, (2012).