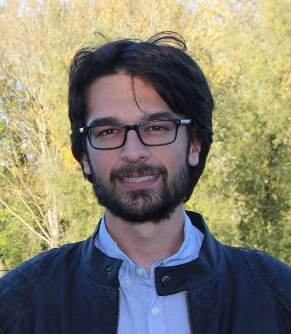 Iñigo Urtiaga Erneta
PhD student at UPC-BGSMath
Research area: Partial Differential Equations
Funding source: ES (FPI-BGSMath)
PhD Advisors: Xavier Cabré
Biosketch
I obtained bachelor degrees in Mathematics and Physics in CFIS – Universitat Politècnica de Catalunya (UPC) in 2017, focusing on geometric mechanics and Hamilton-Jacobi theory.
In 2019 I completed my master's degree in Mathematics at Bonn Universität, specializing in Analysis and PDE. For my master's thesis I worked on boundary value problems for coagulation-fragmentation equations under Prof. Dr. Juan J. L. Velázquez. During my studies I also worked as a teaching assistant for the master's courses on Nonlinear PDE.
Since September 2019 I am a PhD student under the supervision of Prof. Dr. Xavier Cabré (ICREA-UPC). I am interested in the qualitative properties of stable solutions of elliptic problems.
Selected publications
Iñigo U. Erneta. Well-posedness for boundary value problems for coagulation-fragmentation equations. Kinetic & Related Models, 2020, 13 (4). 815-835. doi: 10.3934/krm.2020028