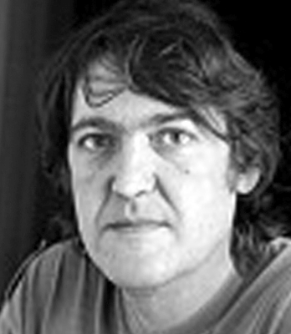 Eduard Gallego
Associate professor at UAB
Research area: Geometry
PhD in Mathematics obtained at UAB
Biosketch
My principal research interest is in Integral Geometry and Convexity. In the 90's we solved some problems on the asympotic behaviour of convex set in hyperbolic spaces and Hadamard manifolds. Related with this questions I started to work on Crofton and Kinematic formulas in real and complex hyperbolic spaces. In the present time my work is related with Algebraic Integral Geometry and the study of valuations.
Research lines
Geometry
Integral Geometry
Differential Geometry
Convexity
Selected publications
Abardia, Judit; Gallego, Eduardo; 2013. Convexity on Complex Hyperbolic Space. Journal of Convex Analysis. 20. p. 329 – 338.
E. Gallego, G. Solanes, E. Teufel; 2013. Linear combinations of hypersurfaces in hyperbolic space. Monatshefte für Mathematik. 169. p. 329 – 354.
J. Abardia, E. Gallego, G.Solanes; 2012. The Gauss-Bonnet theorem and Crofton type formulas in complex space forms. Israel Journal of Mathematics. 187. p. 287 – 315.
E. Gallego, A. Reventós, G. Solanes, E. Teufel; 2010. A kinematic formula for the total absolute curvature of intersections. Advances in Geometry. 10. p. 709 – 718.
E. Gallego, A. Reventós, G. Solanes, E. Teufel; 2008. Width of convex bodies in spaces of constant curvature. Manuscripta Mathematica. 126. p. 115 – 134.