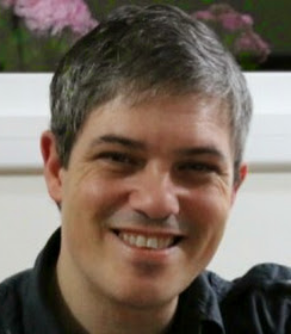 Conrado Martínez
Full professor at UPC
Research area: Computer Science
PhD in Computer Science obtained at UPC
Biosketch
Invited professor at Université Marne-la-Vallée (2005), Université Paris XIII (2009, 2010), Université de Provence (2010), Université Pierre et Marie Curie-Paris VI (2010). Invited researcher at Carleton University (2006). Member of the editorial board of ACM Transactions on Algorithms. Member of the steering committees of ANALCO (ACM-SIAM Meeting on Analytic Algorithmics and Combinatorics) and of AofA (Int. Conf. on the Analysis of Algorithms). Chair and/or member of the PC of several international conferences (SODA, LATIN, STACS, AofA, ANALCO,…). He has been local organization chair of ESA 1996 and SODA 2017. Main researcher in several publicly funded research projects. He has been advisor of four PhD students and he is currently coadvisor of another PhD student. He is (co)author of about 60 articles in international peer-reviewed journals and conferences, as well as editor of several conference proceedings and a special issue in journal Algorithmica.
Current and previous positions
2005 – present. Professor at UPC
1993 – 2005. Associate Professor at UPC
Research lines
Analysis of Algorithms and Data Structures
Design of Algorithms and Data Structures
Analytic Combinatorics, Random Combinatorial Structures and Discrete
Mathematics
Algorithmics
Selected publications
M. Nebel, S. Wild, and C. Martínez. Analysis of pivot sampling in dual-pivot quicksort: A holistic analysis of Yaroslavskiy's partition scheme. Algorithmica, 75(4):632–683, 2016
H.-H. Chern, M. I. Fernández-Camacho, H.-K. Hwang, and C. Martínez. Psi-series method for equality of random trees and quadratic convolution recurrences. Random Structures & Algorithms, 44(1):67–108, 2014.
C. Martínez, D. Panario, and A. Viola. Adaptive sampling strategies for quickselect. ACM Trans. on Algorithms, 6(3):53:1–53:32 + appendices (14 pages), 2010.
C. Martínez, L. Moura, D. Panario, and B. Stevens. Locating errors using ELAs, covering arrays and adaptive testing algorithms. SIAM J. Discrete Mathematics, 23(4):1776–1799, 2009.
C. Martínez and S. Roura. Optimal sampling strategies in quicksort and quickselect. SIAM J. Comput., 31(3):683–705, 2001.
C. Martínez and X. Molinero. A generic approach for the unranking of labelled combinatorial classes. Random Structures & Algorithms, 19(3–4):472–497, 2001.