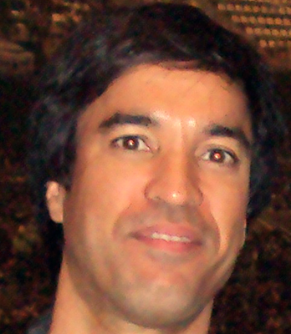 Argimiro Arratia
at UPC
Research area: Computer Science
PhD in Mathematics obtained at University of Wisconsin (USA)
Biosketch
I currently hold a permanent position at the Computer Science department of UPC. Previously I was a Visiting Professor (2008-2009) at the Economics Dept. of Universidad Carlos III de Madrid, and from 2003-2008 I held a Ramón y Cajal Research position at the Applied Mathematics Dept. of Universidad de Valladolid. From 1997-2003 I was Associate Professor at Universidad Simón Bolívar (Venezuela) and also work part-time (2001-2003) as researcher at the Instituto Tecnológico Venezolano de Petróleos.
My scientific career comprises two stages (so far): I began doing research and publishing papers on Finite Model Theory and Computational Complexity (i.e. Descriptive Complexity), but since 2010 I have focused my research and publication efforts in Financial Time Series Analysis, Optimization Heuristics and Mathematics of Finance with an emphasis on their algorithmic and numerical aspects (i.e. Computational Finance).
I have published 2 books (one for each of my two broad areas of research interest), have participated at various conferences across the world and being a member of the scientific committee of various international conferences held in Venezuela, Brasil, Spain, Chile and Australia. I was the Chief Editor (2000-2007) of the Boletín de la Asociación Matemática Venezolana, and currently I am the Series Editor for Atlantis Press and Springer series in "Atlantis Studies in Computational Finance and Financial Engineering".
Research lines
Computational Finance
Financial Engineering
Time Series Analysis
Machine Learning
Descriptive Complexity
Selected publications
Computational Finance. An Introductory Course with R. Atlantis Press & Springer, 2014.
A. Arratia, M. Arias and R. Xuriguera, Forecasting with Twitter Data, ACM Transactions on Intelligent Systems and Technology, 5 (1), 2013.
A. Arratia and A. Cabaña, A graphical tool for describing the temporal evolution of clusters in financial stock markets, Computational Economics, 41 (2), 213-231, 2013.
A. Arratia and I. Stewart, On the power of deep pushdown stacks, Acta Informatica, 46 (7), 509-531, 2009.
A. Arratia and I. Stewart, A note on first-order projections and games, Theoretical Computer Science, 290 (3) 2085 – 2093, 2003.