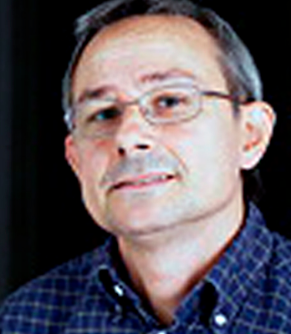 Àngel Calsina
Full professor at UAB
Research area: Partial Differential Equations / Mathematical Modelling
PhD in Mathematics obtained at UAB
Biosketch
I have been associate professor at the UAB and professor at the Universitat de Girona (2001). I have been member of the Scientific Committees of the CRM (2002-2006) and of the Societat Catalana de Matemàtiques (2002-2014) and PI of several Spanish research projects since 1995.
I have supervised 8 PhD and 10 master thesis and published around 40 papers.
Research lines
Partial differential Equations
Infinite dimensional dynamical systems
Structured population dynamics
Mathematical modelling of Biological evolution
Biomathematics
Selected publications
R. Borges, A. Calsina, S. Cuadrado, O. Diekmann, Delay equation formulation of a cyclin-structured cell population model. Journal of Evolution Equations 14 (2014), no. 4-5, 841-862.
À. Calsina, J. Farkas, Positive steady states of structured population models with finite dimensional nonlinearities. SIAM Journal on Mathematical Analysis 46 (2014), 1406-1426.
À. Calsina, A., Palmada, J. M., Ripoll, J. Optimal latent period in a bacteriophage population model structured by infection-age. Mathematical Models and Methods in Applied Sciences 21 (2011), no. 4, 693-718.
À. Calsina, S. Cuadrado. Asymptotic stability of equilibria of selection-mutation equations. Journal of Mathematical Biology, 54 (2007), no. 4, 489-511.
À. Calsina, J. Saldaña. Basic theory for a class of models of hierarchical structured population dynamics. Mathematical Models and Methods in Applied Sciences 16 (2006), no. 10, 1695-1722.